NEW WORK
one of my more recent digital art pieces. with the majority of my digital art pieces i usually incorporate my photography (in this one my photo of an abandoned gas/service station). my digital art / photo manipulations (even though while created with my computer instead of a paintbrush) take much longer to create than my abstract paintings. this is the first time i've done a work in a series where i where one of the pieces is 'digital' where the other works in the series are not.... so more than likely this piece while be created digitally will be recreated into a physical form, 1 of 1, mixed media. --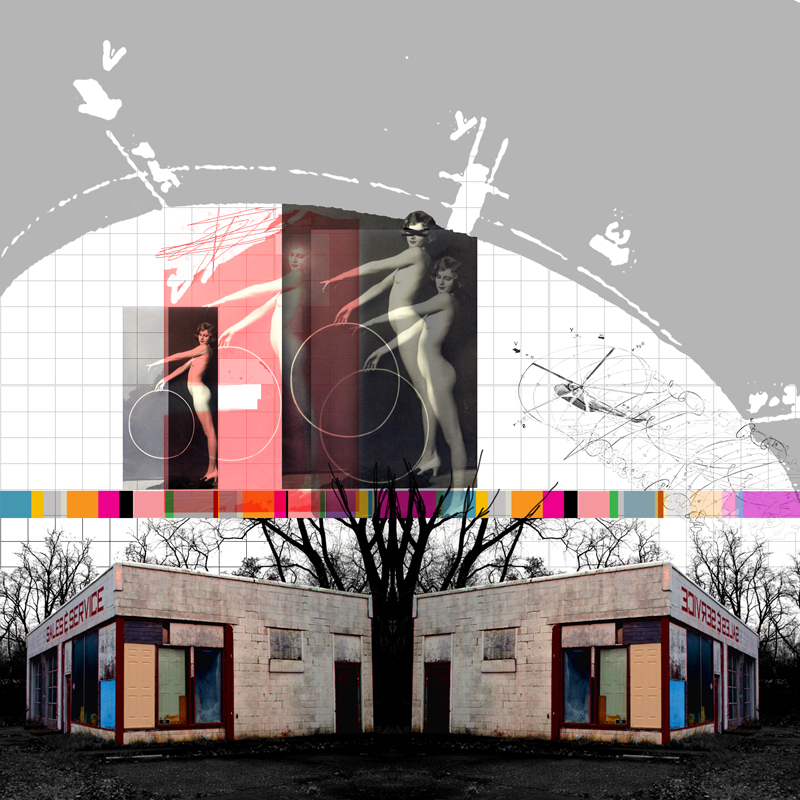 Title: Jumping through Hoops


Series: A Girls Gotta Do What A Girls Gotta Do

---
THE ULTIMATE FIGHTER 8
okay last nights episode of the ultimate fighter had what i think was the funniest scene of all time!!! it was seriously hysterical!! cutie
david kaplan
was drunk and begging for
mega hottie tom lawlor
to punch him in the face. tom kept trying to get him to chill out and was laughing at him.. then finally enough was enough and he gave dave what he was wishing for. toooooooooooo funny!! knocked him out... LOVED IT!! it is totally impossible for them to have another season with this many good looking guys in the house - - loving it!!! -- okay so last night i lost.. hubby and i always pick the fight and i stuck to my 'hotness factor' and choose cutie kyle (is it me or does he look like a young randy couture??). anyhooo if you watched you know my hotness factor method of voting let me down. :-( and hubby won.
RAW FOOD RECIPE BOOK
every day i receive emails from individuals all over the world asking me questions regarding the raw food diet. one of the most faq's i receive is what raw food recipe book do i recommend the most. i own many of the raw food recipe books and while each have their own thing going for them, one of my favorites is Dorit's Celebrating Our Raw Nature. Dorit sent me her book for review and while i do receive books for review to share with my site visitors if i think they will like them.. i honestly don't plug them all. this recipe book is not about 'pretty pictures' - but i have a very large library of raw food recipe books with pretty pictures - some of which fall flat with giving the reader 'easy to use' recipes. Dorit's Celebrating our Raw Nature is truly one of my favorites and it is packed with a ton of easy raw food recipes that TASTE GOOD, are easy to make and categorized nicely to give you several drink recipes, raw food soup recipes, raw food appetizers, raw food main dishes, and raw food sauces & dips! so, if you don't need to be impressed with 'photos' (which i do not)
Dorit's
book is a serious raw food recipe book
packed
with easy to create dishes that are TASTY!!
Dorit
is really an amazing woman who is doing a fab job in helping to spread the word about the benefits of living foods. You can find out more info about Dorit at her web site
http://www.serenityspaces.org
---


Abstract Paintings
RECENTLY SOLD Contemporary Art Paintings
Original Abstract Art Paintings - by Michel Keck
Original Mixed Media Art Paintings - by Michel Keck
Contemporary Abstract Art Prints
Contemporary Art Books
Raw Food Diet Info