okay so if you are here looking for juicy posts.. this is a new blog. my old blog was taken over with my
'GICLEE OF THE DAY'
blogging - but you can always check out the older posts in that
blog
for my old blog posts.
so those of you who follow my blog are probably wondering... how are the boys doing??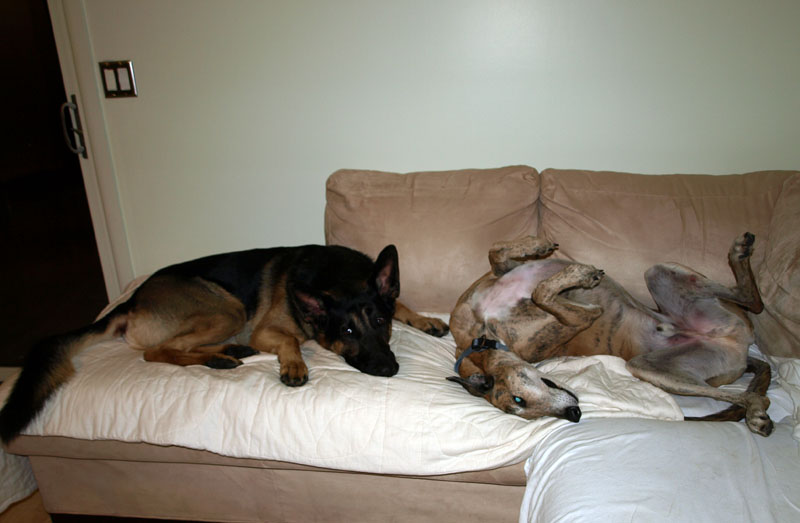 CAPTION: stoney - "moose, rub my belly" - moose: "you've gotta be kiddin me!"
more pics of the boys from this month are at
http://www.therawartist.net/babies/nov2008/images

for those that don't know how to follow the boys pics you just click on the link above and go to the main babies directory if you want to see all of their pics!

a lot has been going on here.. things are always busier here at the end of the year as it is our busy time for the publishing division of my company (hence why we are always so behind in the photographing of my latest). we had a great halloween party at the gallery at the end of last month and are planning our xmas costume party for next month (everything is better in costume!). i have been working on some new works in my 'a girls gotta do what a girls gotta do series' - one of my most recent in this series is titled "make 'em beg" (shown below).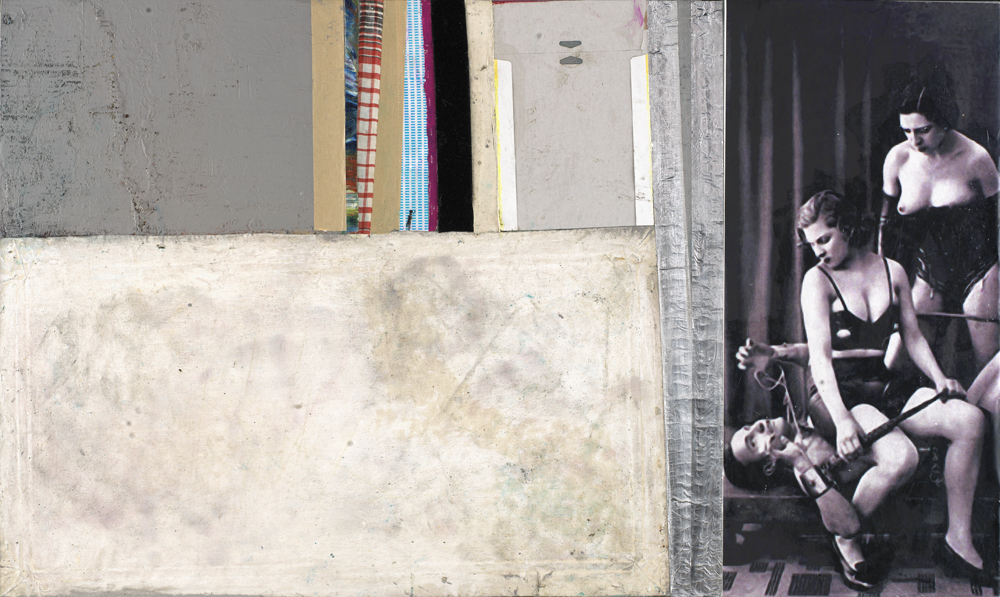 the majority of my time over the past couple of months has been the creation of originals for several corporate art projects. i've also been playing with photography as i am always doing off and on.. i am wanting to do some more digital photography/collage works so i've been doing some shooting during the warm weather we had the past week.

i haven't updated in FOREVER on my reality t.v. fix... i couldn't really get into survivor or amazing race this year... well for the past few years actually so nothing to report there. BUT am i alone in thinking this may be the BEST season yet of ultimate fighter???? i wasn't overjoyed with the coach choices.. (quite boring actually *yawn*) but the FIGHTERS -- ladies are you watching??? are the boys getting hotter or is it me? (OH THANK U DANA!!) so my favorite hotties this season...


shane primm (hot!)
tom (very hot!)
vinny (extremely hot!)
shane nelson (cute!)
efrain (cute!)
phillipe (cute!)


but the hottest guy this season is HANDS DOWN i'm thinking of giving up this art career thing to work as a casting agent for the ultimate fighter (come on... like they really care if these guys can fight.. i think dana has been watching my accuracy of choosing winners by HOTNESS factor!!)

okay so i've been loving that show this year... and i KNOW i swore i was never going to watch MTV again.. but yesterday i turned on 50's money of power and was HOOKED (i don't know how long it has been on but i caught what was the first episode) - i wanted to slap 50 up against the head for not kicking out that fat ass precious for making such a hideous comment - 'go do my nails'!!! WTF???? guess he wants her nasty ass on their because everyone seems to hate her and they think she will (and will) be good for ratings. top design was kinda good this year... but i really think preston should have won (he was overall the most CONSISTENT.. his designs were always flawless!!! LOVE preston!). there is a new show chef jeff which has been really good but i so would have gotten rid of that chick that was lying about her car being vandalized (you're FIRED!!.. oh wait confusing my reality shows here). i guess that is really it with the reality shows.. now that project runway is over the reality show taking my highest attention is ultimate fighter.

so that's it for now! going out to shoot some photos today... c u tomorrow!